Office Address:
14742 - 64th Ave.
Surrey, BC V3S 1X7
Hours:
M-F 9 am to 5 pm
Sat 9 am - 5 pm
Sun 10 am - 5 pm
Phone:
Call 604.592.2817
Fax:
604.592.2878
Email:


Self Storage Surrey BC by Canada Storage Station
Packing Tips
Wrap your furniture with blankets or bubble wrap to prevent dents and scratches.

Avoid using newsprint to wrap your goods because the ink can rub off and cause stains. Paper towel is good substitute.

Be careful if you use tape on wood or painted surfaces. It can cause damage over time and especially when you remove the tape.

Secure any drawers so they do not open when being lifted.

Tape doors shut on appliances while moving but be sure to leave them open during storage to prevent mildew.

If you have furniture made from fine wood, a good coat of wax will protect it from scratches.

Use your sofa cushions and pillows, wrapped in plastic or placed in garbage bags, as padding between items in the unit.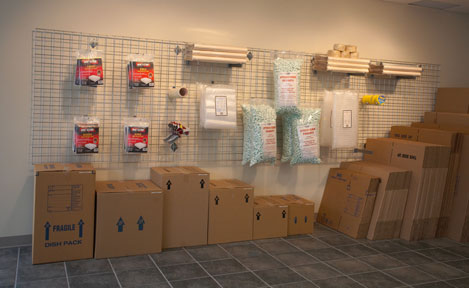 Storage Hints
Do NOT store any type of food, pet food, potpourri or Christmas decorations made of food as these will attract unwanted pests.

Use wardrobe boxes hanging clothes, suits, etc. Do not put mothballs in with clothes - they will stain!

China boxes or barrels are more durable than regular cardboard boxes. Be sure to wrap each breakable item with paper or foam and place these boxes on top. Also, add packing material to the bottom and top of the box to ensure the safety of the items.

Use smaller sized boxes for heavy items such as books or canned goods. These are easier to lift. Be sure to pack books flat to protect their spines.

Use medium to larger sized boxes for bulky items like pots and pans, small kitchen appliances and linens.

Extra large boxes are great for lightweight bulky items such as blankets, pillows, shoes and toys.

Wipe down your metal items (bicycles, tools, machinery, etc.) with machine oil to prevent rust.

Use lots of tape to seal the boxes and to keep the dust out.

For more information, see Packing Boxes and Supplies.